While working in the CAT Tool, you can add or edit Glossary terms if an Account Owner or Project Manager has configured Glossary permissions on your user profile.
Permissions must be granted before attempting to add/edit Glossary terms.
Add a Glossary Term
If you come across a term that you feel should be added to the Glossary, you can add it to the Glossary via the shortcut bar or via a keyboard shortcut.
METHOD 1: Shortcut Bar
The black bar above the strings in the CAT Tool is known as the shortcuts bar.
Highlight the term in the source panel
Click Add Glossary Term
Complete all fields in the dialog

METHOD 2: Keyboard Shortcut
Click on the term and use the default keyboard shortcut: Ctrl + Shift + G.
Complete all fields in the dialog
Glossary Term Dialog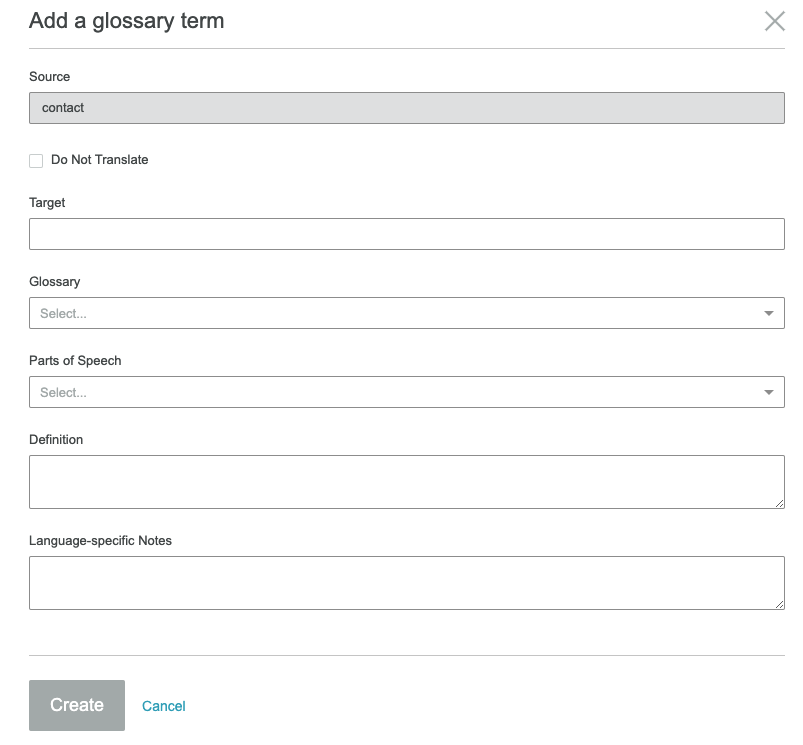 You can customize your keyboard shortcuts from within the CAT Tool by going to Settings > Keyboard Shortcuts.
Edit a Glossary Term
With applicable Glossary permissions, Agency Account Owners and Translation Resource users can also Edit Glossary Terms in the CAT Tool.
Hover over any source term with a dotted underline
The Glossary entry pop-up with the Glossary entry details will appear
Click the pencil icon to edit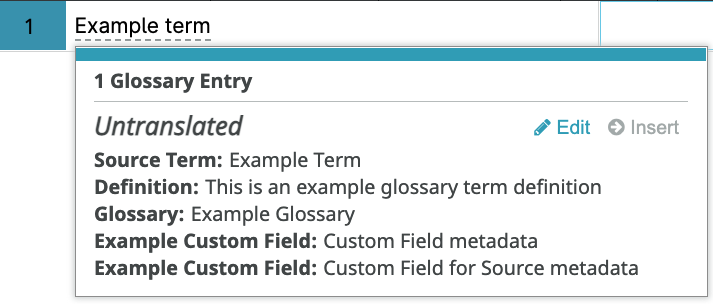 The Edit Glossary term box will appear
Update fields as necessary
When you're finished, click Edit