LQA errors can be recorded and arbitrated in the CAT Tool, on any LQA-enabled workflow step. Error Density is the quantity of errors recorded on translations, per 1,000 word volume. The report is an opportunity for content owners to get an overview of the total error count, as well as some granularity over the density of errors per project, language, and Job. This insight allows for revision of vendor agreements, such as SLA's.
Accessing the Errors & Arbitration Report
In Smartling, click the Reports dropdown > Linguistic Quality Assurance Errors Density
The Total Error Density quantifies the total number of words, strings, Jobs and projects that have recorded errors.
Scroll down to view the density of errors recorded per 1,000 words, divided by:
Error Density by language
Error Density by Job
Error Density by project
Filters
LQA Category Name
LQA Error Type
LQA Review Date
Project Name
Job Name
Language
Don't forget to click the refresh button if you change the filter selection.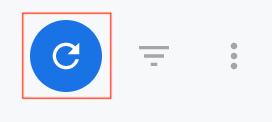 Download / Send Data
Click the ellipsis
For downloads, choose your preferred file format - PDF or CSV
Choose to send or schedule to send the report by completing the fields in the dialog.