1. Why do I receive this error when I start a job?
"The Translation Provider Doesn't Support Translation for the Selected Language Pair."
The AEM Touch Connector is delivered with predefined language mappings between Smartling and AEM language codes. This error means that the AEM site language code does not match a Smartling language code. For example, an AEM site uses the code "fr" for French, but Smartling project uses "fr-FR" for French (France). To correct the problem, update the mapping and restart your job.
AEM site language code: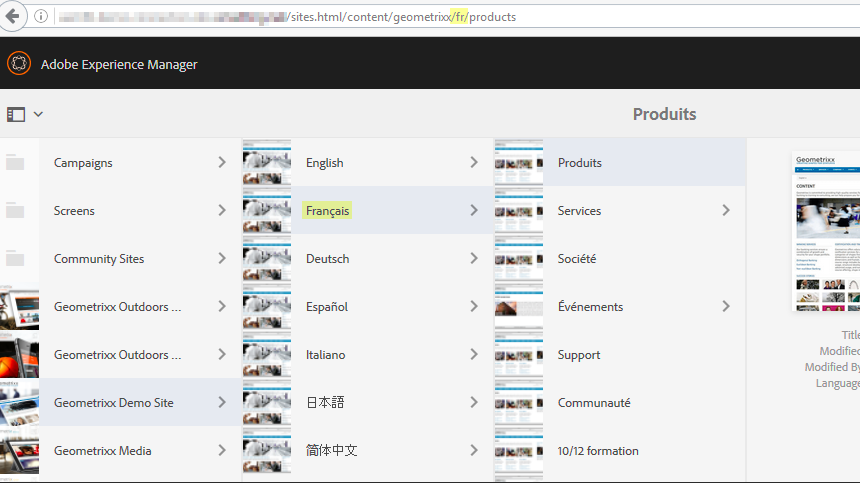 Incorrect mapping: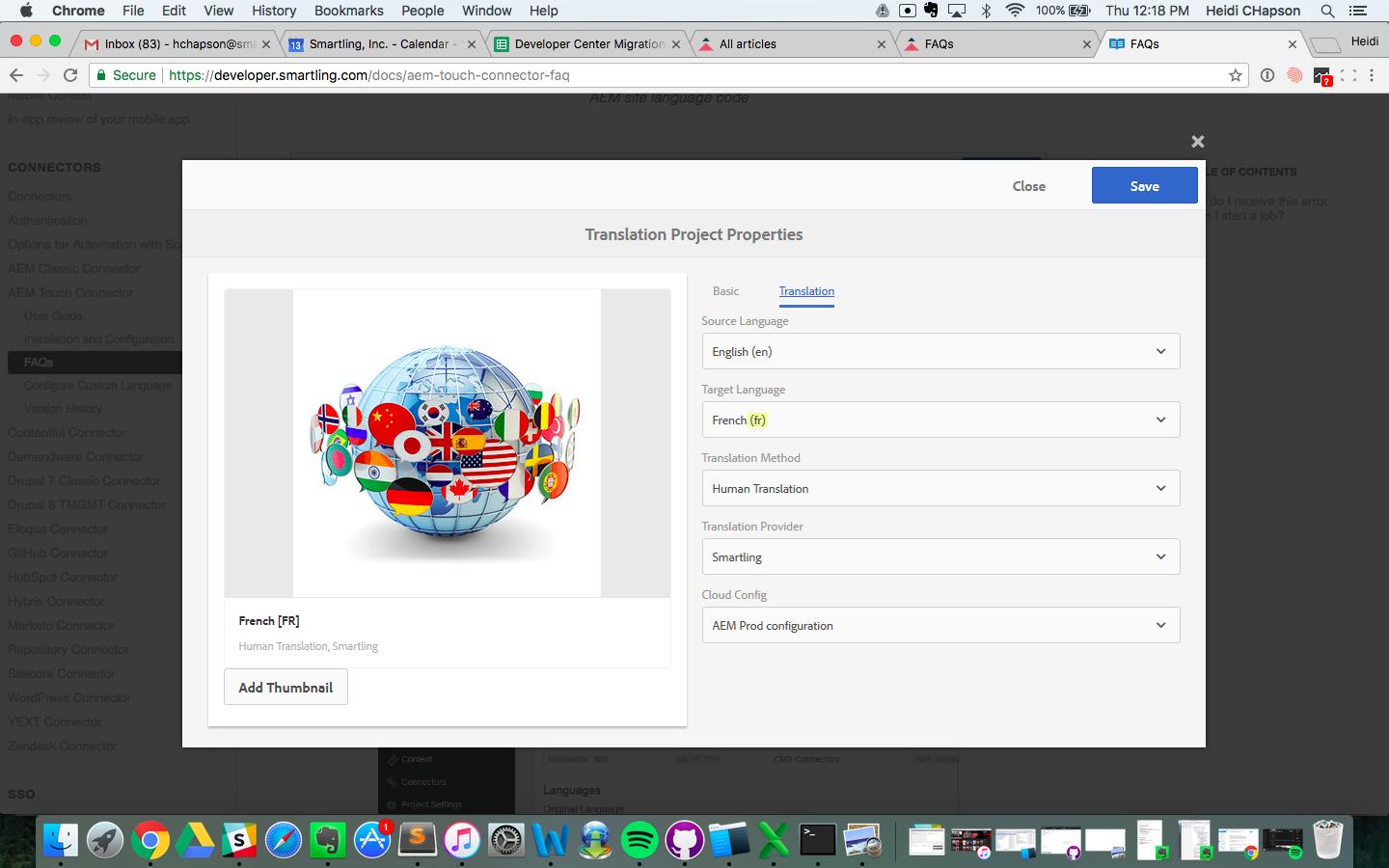 Smartling language code: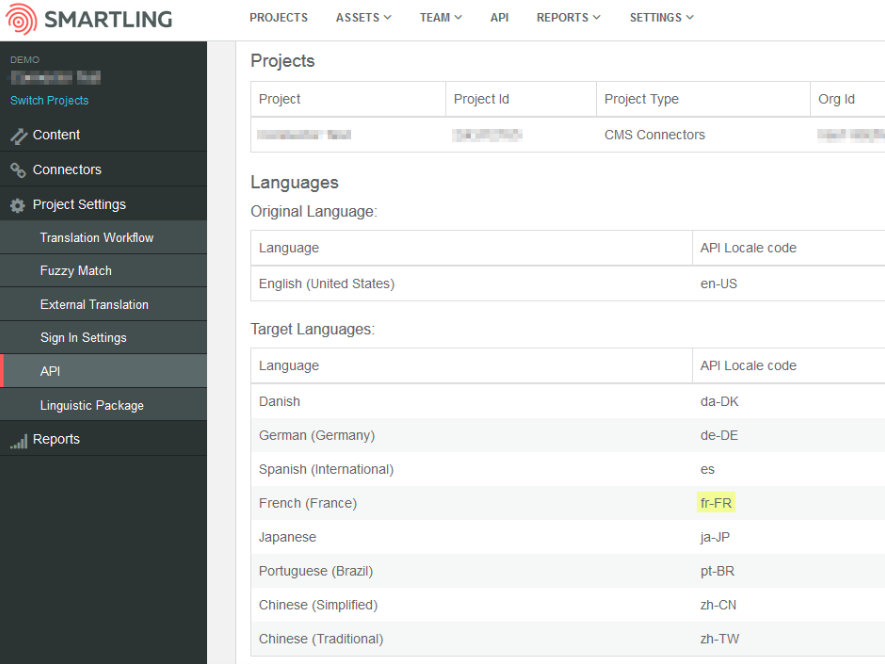 Correct mapping: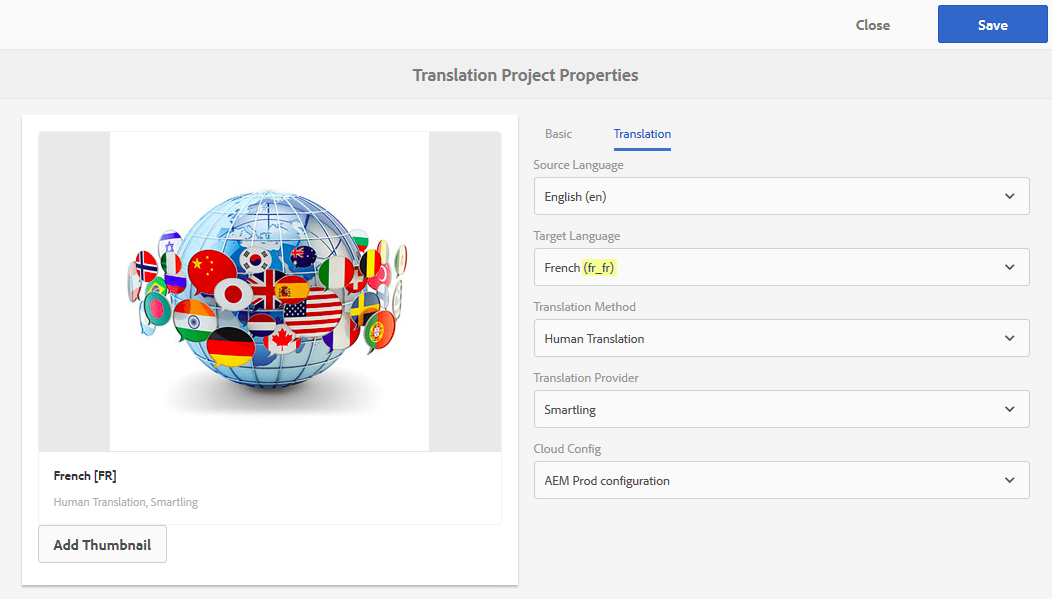 You can adjust language mappings in /apps/granite/translation/connector/config/smartling/languageMapping. Generally, you should only need to edit this file when you add a new language in AEM.
2. Why does the popup not work when I try to submit a page?
When creating a Smartling configuration, make sure that you set the configuration for the page that is the parent to your sites (original and localized).
3. Why is the title not translated?
Although you may have submitted a page and translated all content, including the title of the page, ("jcr:title" property), you may notice that the title didn't translate properly. This is because the Smartling Touch Connector is responsible for submitting original content to Smartling, and it pulls translations back. However, applying translations to page properties is handled by AEM.
For example, you wish to translate three properties: title, description, and alias.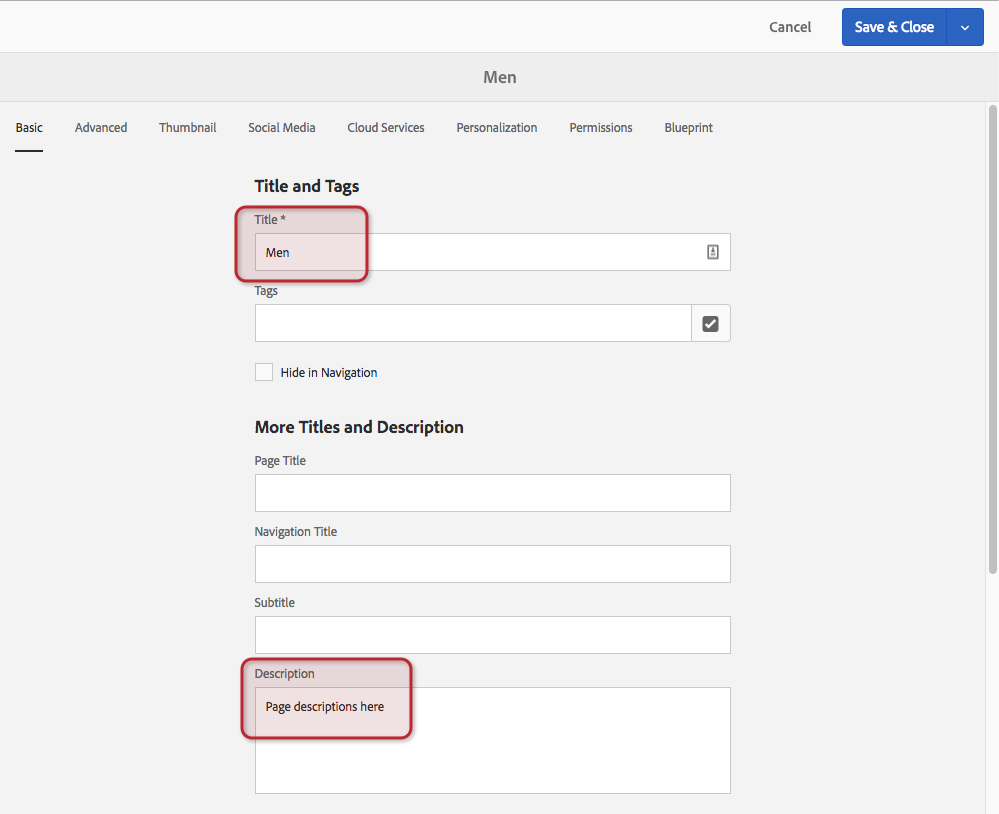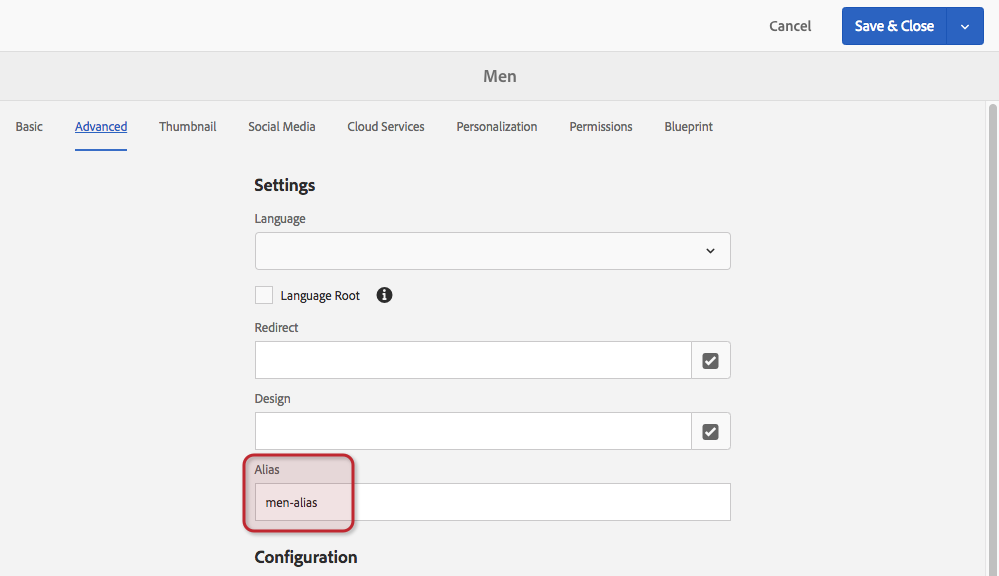 Go to CRX DE and browse to the /libs/msm/launches/rolloutconfigs/launch/contentUpdate node.


Replace:

jcr:.*

with:


jcr:(?!(title|description)$).*

Replace:

sling:(?!(resourceType|resourceSuperType)$).*

with:

sling:(?!(resourceType|resourceSuperType|alias)$).*

Save this configuration and resubmit the page. For more information, consult the AEM Touch Connector documentation.
4. Can I localize the page URL's?
Yes, as outlined here. You will need to add an alias for the pages and ensure that sling:alias is added to the translation rules. You may also need to update some AEM settings as outlined in the answer above.
5. How do I apply tags to my translated content?
Tags are not applied on a target page by default. If you want to copy tags from the source page (original) to the target page (translated), you should add/change excluded property for `cq:tags`. For example, the appropriate value is:
cq:(?!(designPath|template|translationStatus|lastTranslationUpdate|tags)$).*
6. How do I exclude certain strings from a file?
When a single page is submitted, the Smartling connector may upload more than one file. This is a result of tags/dictionaries/assets being included. If you wish to exclude these types of strings from files such as these:
070b0946-9ca3-447b-8f2b-405553141cd0:ASSETMETADATA
f74a06e0-e211-4fc8-ab89-a757c43835e0:TAGMETADATA
ac2ddc50-2fa4-4cd1-b4c5-acc10ea02c4c:/apps/i18n/en.json
The type of translatable content and scope should be configured for the AEM translation framework.
Go to Tools > Cloud Configuration - Translation Configuration and adjust your settings.
7. Is there a configuration on the AEM customer side around the billions of User Groups that get created per AEM Translation Project?
We haven't seen such configuration. So, it is assumed creating groups is hard-coded or hidden.
8. Can they configure which users are added to the groups, and who has control over the AEM Translation Projects that are created?
You can configure that in AEM UI or can open Project Summary tile and manage Users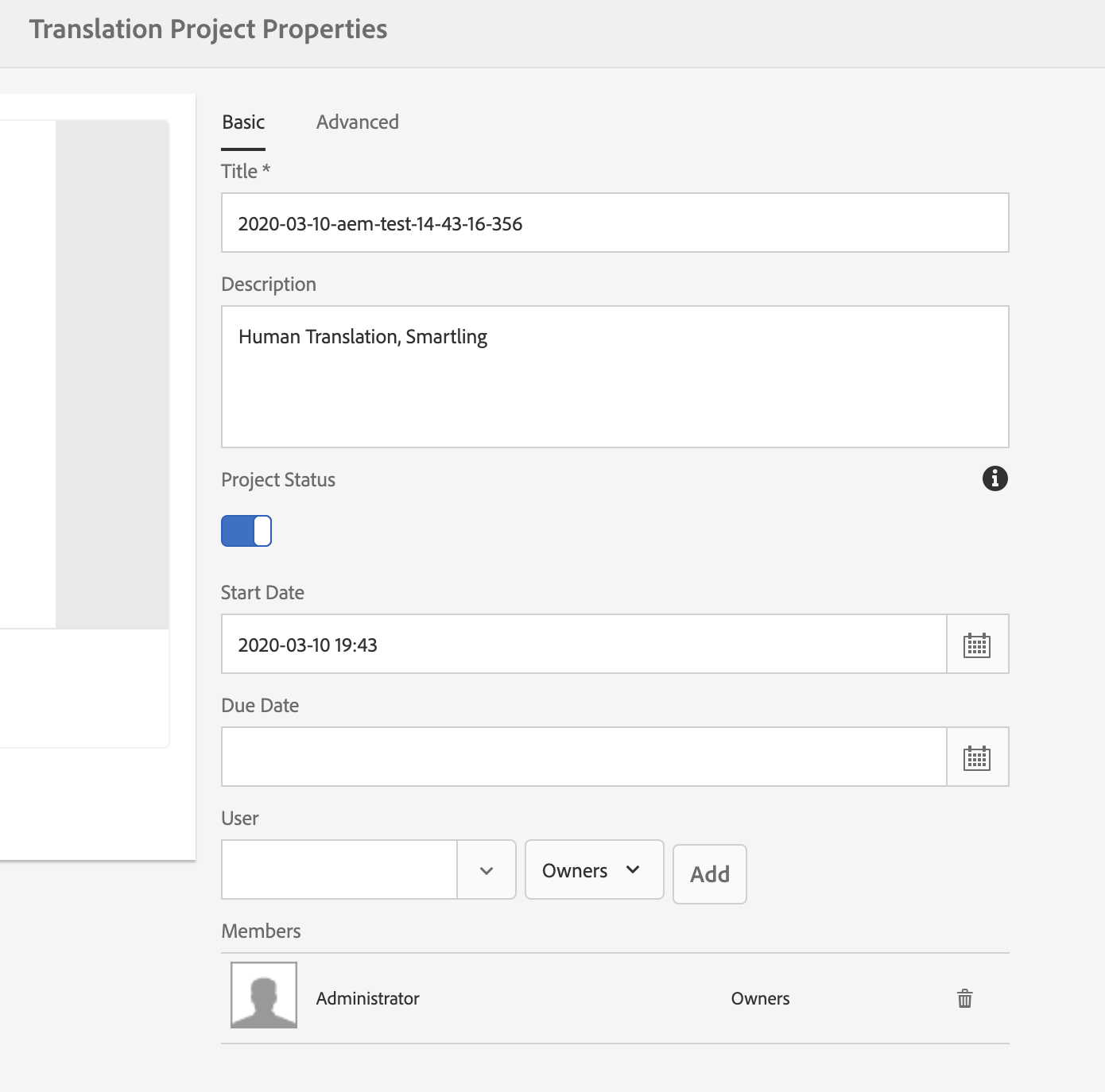 9. Can the user groups be automatically deleted when the AEM Translation Project is completed (launches promoted & deleted)?
Groups can be automatically deleted by deleting a project. There are no other configuration found.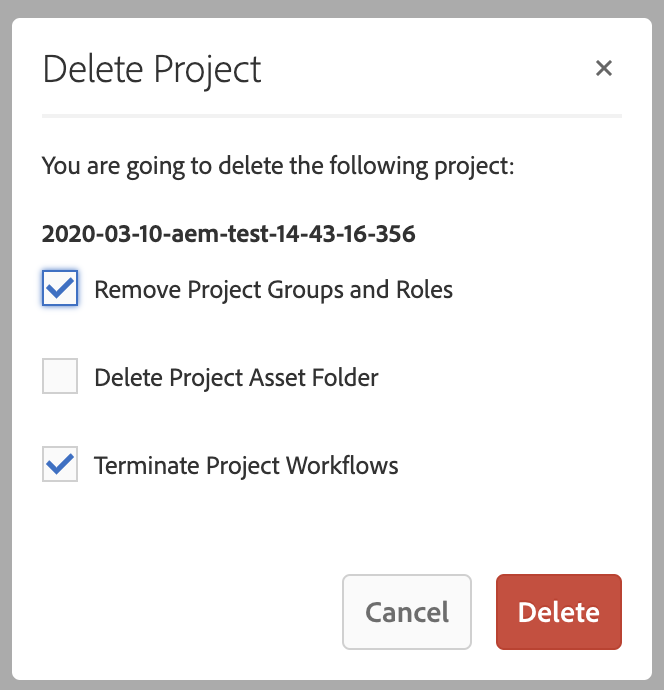 10. Is there a standard workflow, or a workflow the AEM customer can configure, to delete AEM Translation Projects that have been completed?
There is a built-in AEM feature to purge projects. It is a part of Maintenance. You must add a purge project task here, for example:
Click on Add and select Purge Project type
Don't forget to configure them, click the checkmark
You will be redirected to configuration console