"I have installed the Smartling plugin on Creative Cloud, but can't find it in Photoshop."
After installation, the Smartling plugin is found under Window > Extension (legacy) > Smartling.
If you can't find it there, or if the Extension (legacy) menu is greyed out, it is likely to be one of two issues:
You're working on a newer MacBook model that uses an M1 or M2 chip, or
Your Photoshop has recently been updated
How to Check Your Mac
You can verify this by clicking the apple icon > About This Mac:

Next to Chip, it indicates the processing chip: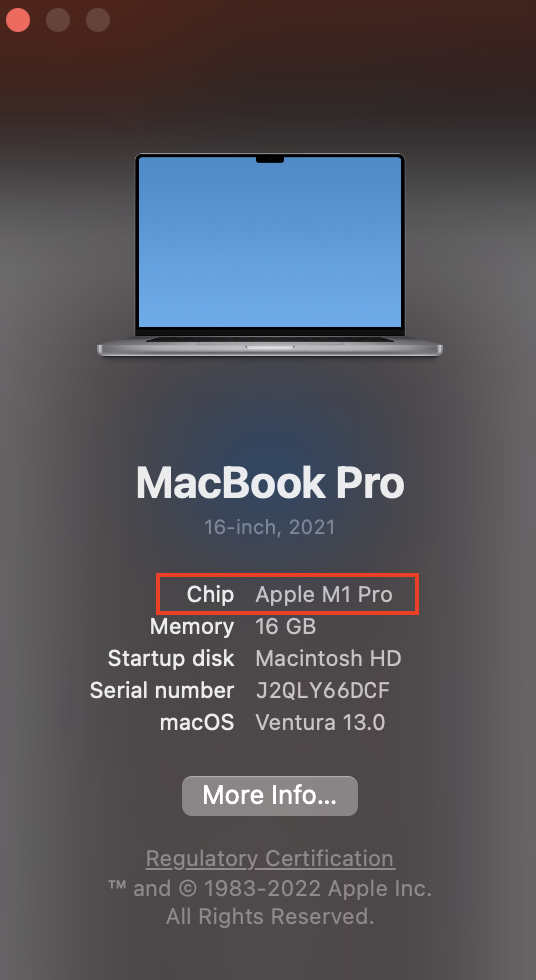 If your device runs off an M1 or M2 chip, you need to enable Rosetta on your Photoshop.
How to Enable Rosetta on Photoshop
In your Mac, open your Finder and go to Applications

Single-click on Photoshop

On the Photoshop icon nested within the main Photoshop folder, right-click > Get Info:
Under General, select Open using Rosetta

You only need to do these steps once, as it enables Rosetta for each time you launch Photoshop thereafter

Close the window
Launch Photoshop
Open a Photoshop file
You can find the Smartling plugin by clicking Window > Extension (legacy) > Smartling
How to Check Your Photoshop Version
Open Photoshop
Click Photoshop on the top nav > About Photoshop
The version number is listed in the dialog

Your Photoshop may have updated before an updated version of the Smartling plugin has been released. This can cause the plugin to be briefly unsupported on your Photoshop. To resolve this, check the plugin's supported versions of Photoshop on Creative Cloud, and install that version of Photoshop
How to Check The Plugin's Supported Versions of Photoshop
Launch Adobe Creative Cloud
Go to Stock & Marketplace
Filter for Plugins in the dropdown menu and search "smartling"
Click the Smartling plugin tile
Under Compatible Apps on the right-hand side, see supported versions of Photoshop
How to Install a Supported Version of Photoshop
Open your Creative Cloud
Under your installed app, click the ellipses next to Open
Here you can see what version your Photoshop is on, and install an older version that is currently supported by the plugin

Note this is only temporary while our plugin updates