Smartling moves fast - and we know keeping up with changes and updates can feel like running on a treadmill on top speed! That's why we've made it as easy as possible to stay in the know with our dashboard messenger, monthly newsletters, release notes, introducing, the What's New at Smartling page.
Dashboard Messenger
When we've got some hot tea, we're coming for you. Our in-dashboard messenger will pop right up with a 411 you need to read. If you like what you see, give it a 👍 When you've got it, simply close it out.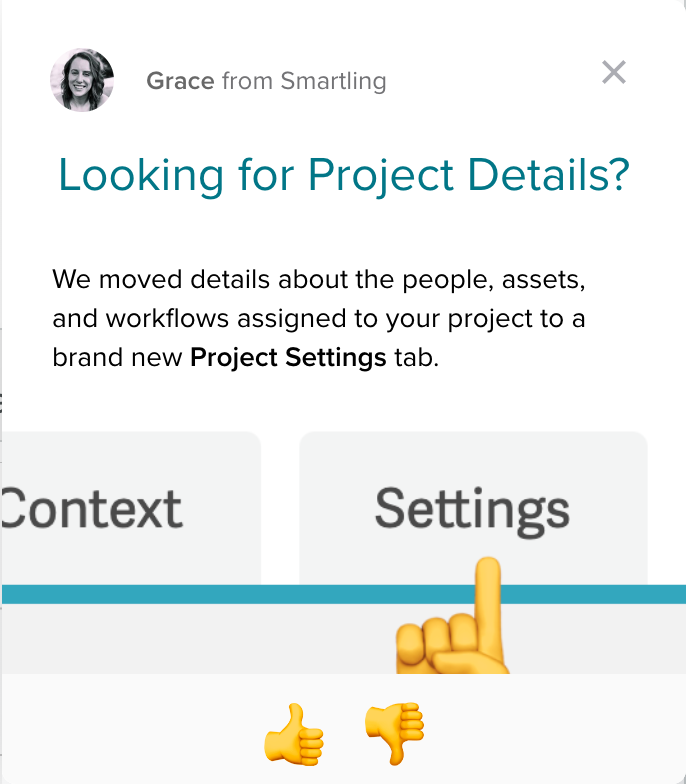 Monthly Newsletter
Sign up to our newsletter, and you'll receive an email list of our digest of product updates each month! To sign up, simple insert your business email address on our sign-up card on the footer of any page (yes, even this one). Check it out 👇

Release Notes
If you just want to stay in the know without all the extra noise, our Release Notes page is all you need. Here you'll find a list of updates with links to related documentation. This page is also linked in our monthly newsletter and sits under Product Updates on the header of our Help Center. Additionally, you can access this page from within the Smartling dashboard by clicking Help > Release Notes.

What's New
🥁 Introducing, Smartling's fun and informative, What's New at Smartling section of our Help Center. 🎉 This is where you'll find fun content on some of our major product enhancements, with reasons why you should care and helpful tips on how to get the most out of each one.
Our monthly newsletter includes a link to take you directly to this page, or you can access it from the header of any page, by clicking What's New. Check it out ☝️