As well as being the industry leader in the localization technology, Smartling is also a full-service translation agency - Smartling Language Services, that propels Smartling's mission to help our customers grow globally, faster.
The experience is turnkey. With Smartling Languages Services, you get:
✅ Full transparency and visibility as all work is completed in Smartling
✅ Immediate cost estimations
✅ Language quality guaranteed
✅ Ready-to-go workflows
✅ One word minimum
✅ One monthly invoice
✅ One point of contact - a dedicated project manager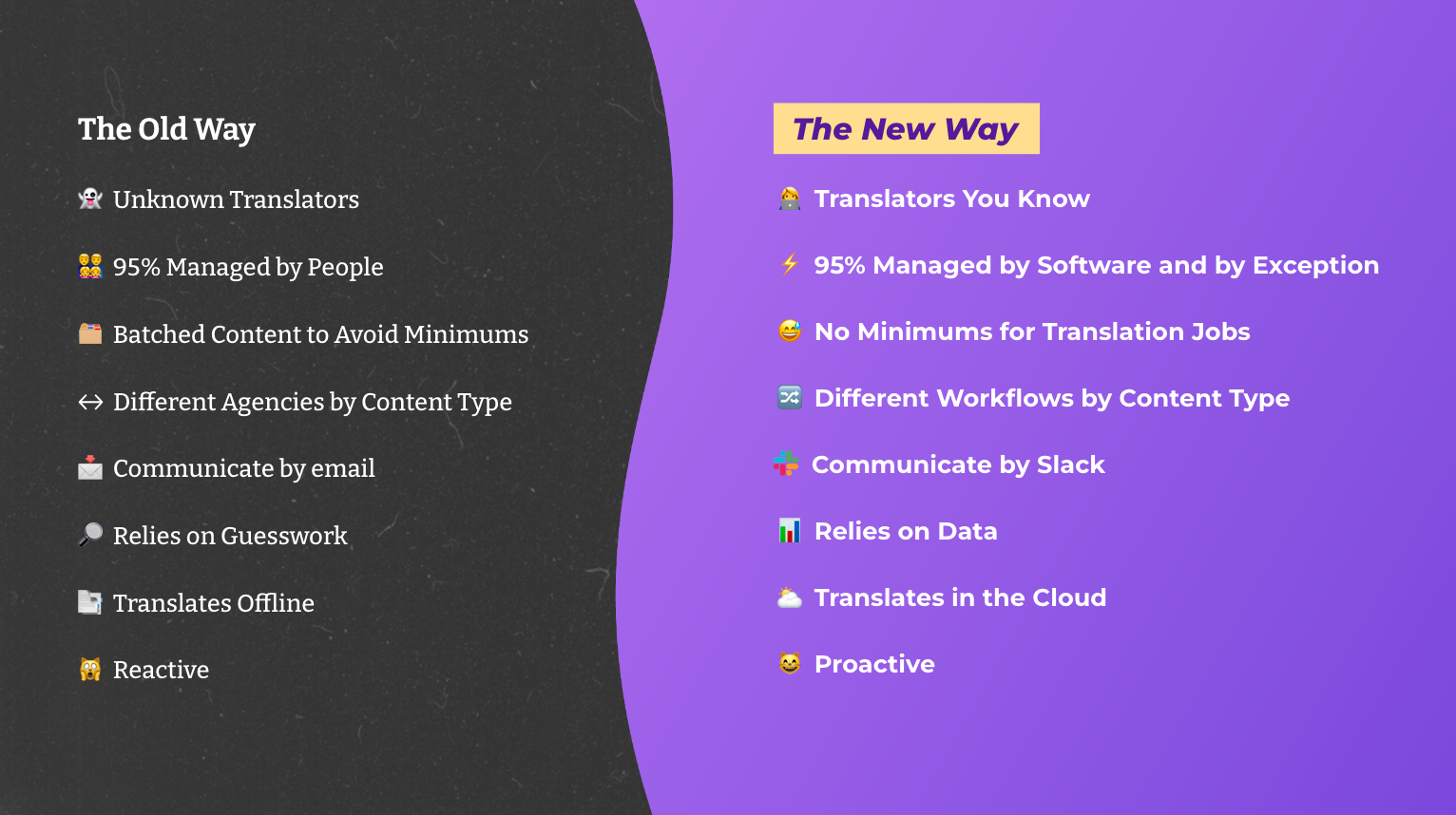 People
Every account in Smartling comes with a Smartling Languages Services workflow, ready to go. These workflows are managed by our in-house Localization Project Managers; saving you time and effort in understanding workflow configurations, and reducing risk of errors in your workflow set up.
Not only that, our team will ensure the right professional translators are assigned to translate your content, ensuring the high-quality on every string. You can also meet your translators and connect over your brand and style.
Your professional translators will work with your content, and as you grow, so will your relationship.
Services
Smartling Language Services offer a comprehensive suite of services for all your translations needs, including:

Quality
You can sit back and relax knowing that our team is dedicated to your content, with 99.4% of words delivered on time and 98.7% of translations are unchanged after published.
For more information, contact your Customer Success Manager about working with Smartling Language Services.
Ready To Work With Us?
Contact translation@smartling.com to get started with Smartling Language Services.