To translate Yext content, go to your Yext project in Smartling and click the Yext tab to access to Yext Asset List. To start the translation process, you need to Request Translation.
From the Asset List, there are two ways in which you can Request Translation;
1) Select the asset > Actions > Request Translation. This option also allows you to bulk-select multiple assets for translation.
2) Click the information icon of an asset > Request Translation. This option allows you to request translation for only that individual asset.
Both options will open the Request Translation wizard.
Request Translation
The Request Translation two-step wizard will appear for you to enter the Job details. You can choose to create a New Job or add the asset to an Existing Job.
Insert the Job Name - the title for the translation task in Smartling

Ensure the asset selection is correct. Click the X to remove any asset listed

Insert a description for the linguists, if desired

Select the Target Languages
Click Save Job and Continue to create the Job in Smartling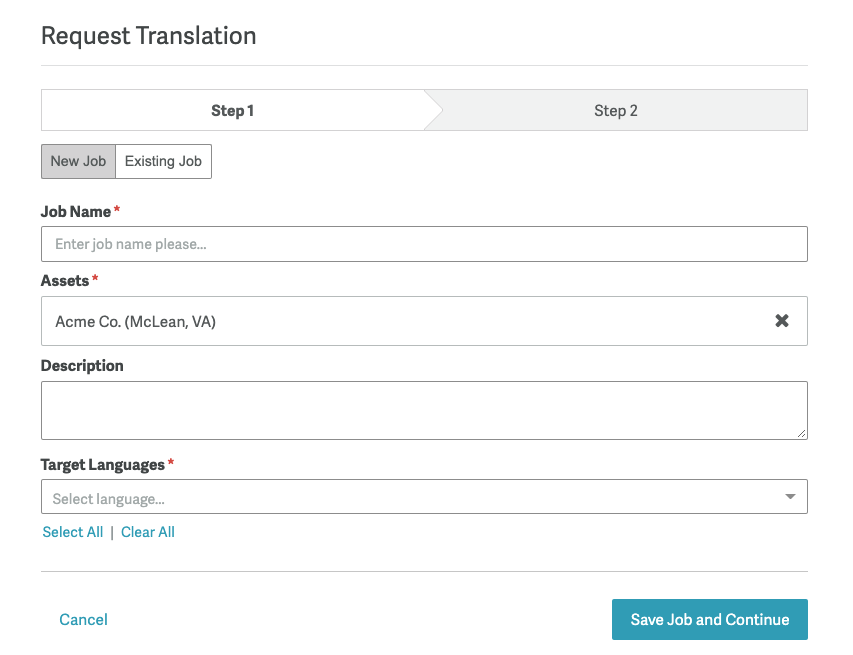 The next step will display the Job Processing. Once the processing is complete, the Authorize Job button will activate by turning blue.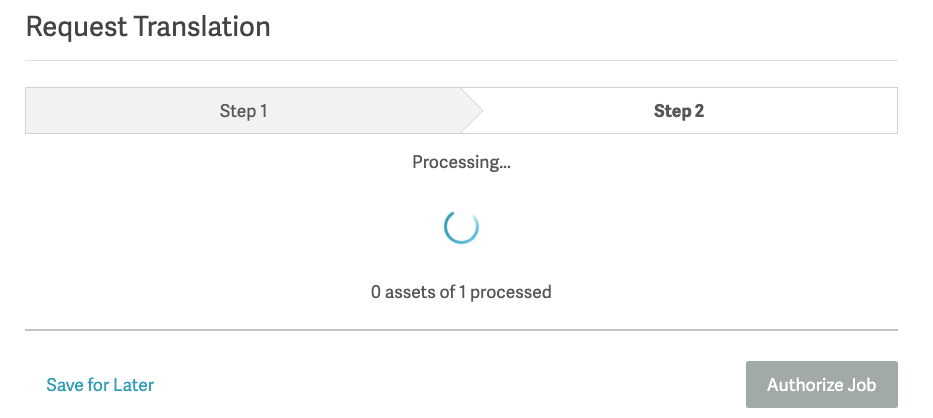 Click Authorize Job to set a Job Due Date, choose the workflow and submit the asset(s) for translation.
Export Translations
By default, Yext content that is translated in Smartling will automatically be sent back to Yext once it's complete. Completed translations are sent back to Yext on a schedule that is configurable within your Yext project settings.
At any time, you can also manually export all translations back to Yext.
Log in to Smartling.
Go to your Yext Project > Yext tab
Select the asset(s) for which you wish to export > Actions > Export Translations
Alternatively, you can click Information Icon beside the asset name to open the Asset Details page and click Export or Export All (if there is more than language).