The following image highlights the default translatable content of your website in green, and the non-translatable content in red.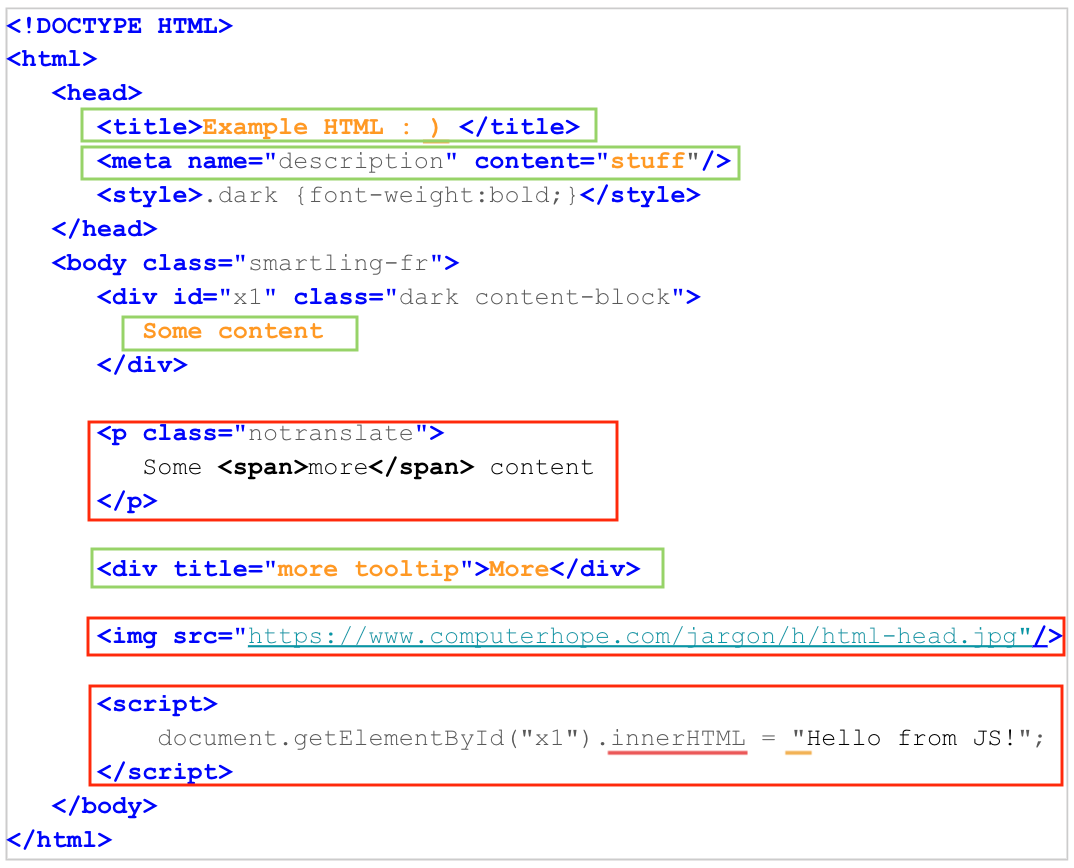 Translatable Content
Alt, title, or placeholder tags, attributes & metadata.
"Normal" body, div, or paragraph content.
Non-translatable Content
Attributes other than alt, title, placeholder, are not translated by default.
Any content proceeding a "notranslate" class or ID, or translate="no" attribute, or 'sl_opaque' class on a containing element.
'value' attribute of an <input> element is not translated without a translate class added to the element.
Any text embedded in an image.
JSON strings are not translated, unless the "sl:translate" directive is included.


Tip: For more information on how you can control translatable content, read Methods to Control Global Delivery Network Behavior