Customers working with Smartling Language Services can download translation certificates confirming translation services have been completed under ISO standards. The translation certificate is especially important for Smartling Language Services customers working in highly regulated fields, such as Health, Government, Bio-tech, and Financial Services.
The translation certificate notes the following:
ISO certificate identifiers
Project name
Job name
Source file name
Source locale
Target locale
Translation service
Date completed
The translation certificate is available on any closed Job that has had any translation service completed by Smartling Language Services.
Click the Download Translation Certificate button to download the PDF file locally.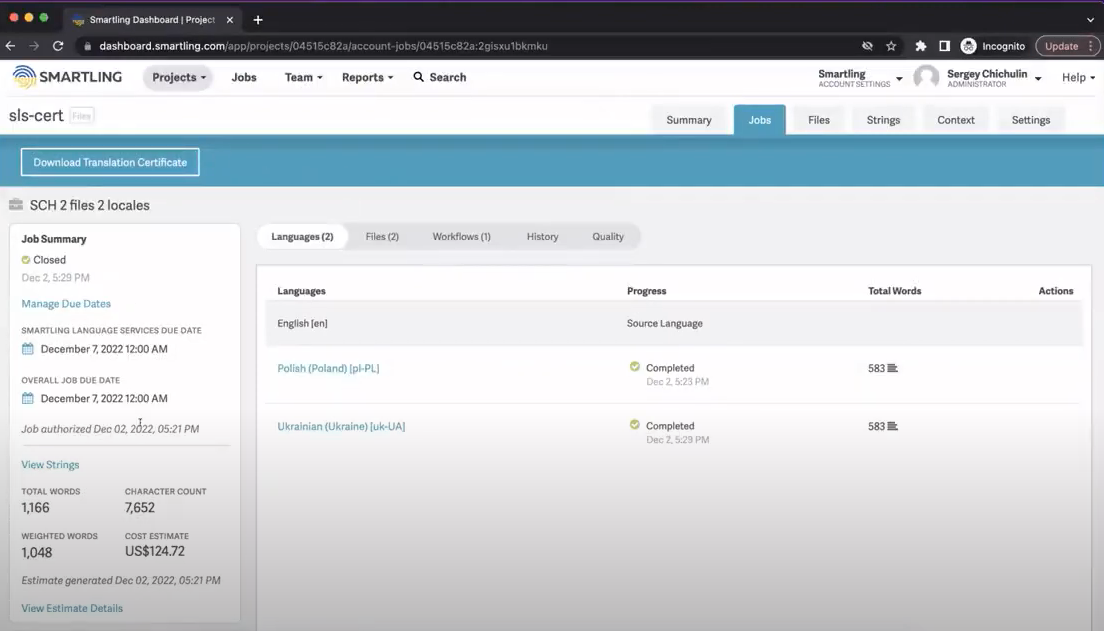 If for any reason the translation certificate failed to generate, you will be prompted to submit a prefilled support ticket, where a member of the team will assist you as soon as possible.