Search and Use Translation Memory
This article is for Translators and Editors.
In addition to viewing previous translations for similar strings (fuzzy matches) in the Language Resources panel of the CAT tool, you can search all of the available translation memory to see past translations for any string, in any target language.
Search Translation Memory
From the CAT tool, click Search TM.
Select a target language from the drop down menu.
Enter keywords in the search field and press Enter.

Display String Details
Hovering over the information icon will display details about the translated string, such as source project, created date, created by, and translation status).

Insert TM Search Result
Clicking the down arrow beside a string in the TM search results will insert the translation into the target segment for the string you are working on.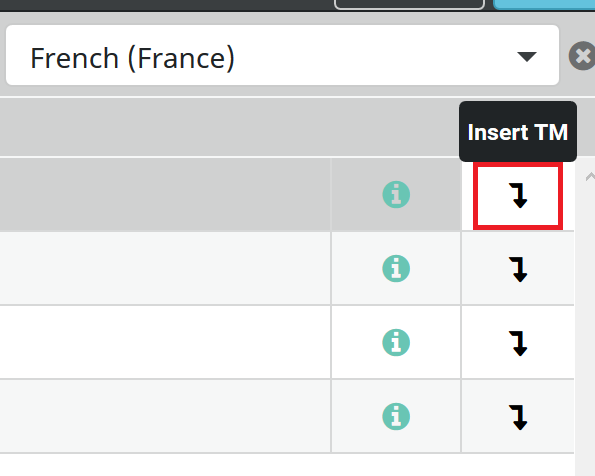 Machine Translation
Smartling also displays a machine translation (MT) for each string in the Language Resources panel. Click on the MT string to insert it into the translation column of the string you are working on.